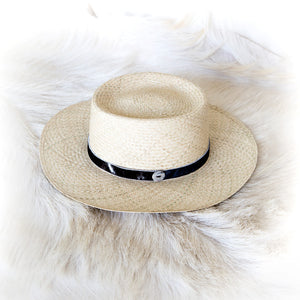 This jipi-japa palm hat is hand-woven in an underground cave in the city of Becal, Campeche, of Milagro de Atocha, by an artisan weaver. The caves provide adequate moisture for the flexibility of the fibers. The Ko Hat features a cowhide leather strap and a sea shell button.
Ø 34 x 10 cm.
1 piece
if ti is not on stock, it can be on preorder.
Made to order, 45 day production time.